Building Information
Modeling (BIM)
BIM -
BIM entails the creation of a 3D digital building model that contains the virtual equivalence of the actual building materials.
The 3D model allows for improved collaboration and communication amongst the project team throughout the development process and provides the ability for the project team (client, designers, engineers, and builders) to "see" the details in a virtual model as the project evolves.
The automatic coordination of the model, plan sheets, schedules, construction documents, etc., offers higher quality assurance levels, resulting in plans and construction documents that are more accurate and lead to better constructability.
TEAM COLLABORATION SERVER -
We host a team collaboration BIM server that allows all design and engineering members of the project team to share the 3D digital building model. Whether across the room or on the other side of the world, changes made by one team member are available to others in moments.
MULTI-DISCIPLINARY PROJECT TEMPLATE -
We utilize a proprietary, multi-disciplinary template designed to maximize the benefits of the shared model to the entire project team. Although we offer services and work on projects utilizing more conventional methodologies, we realize the best results when the entire team is working from the team server and Windward template.
PRESENTATION & CONSTRUCTION DOCS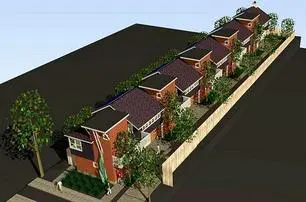 Permitting
We help the design team with all aspects of the documentation and permitting process.
RESTAURANT INFRASTRUCTURE